'WE ARE COMMITTED TO PROVIDING OUR  CUSTOMERS WITH PRODUCTS AND SERVICES  THAT CONTINUALLY MEET OR EXCEED THEIR EXPECTATIONS'
Rotating Equipment Division
SHAHEEN currently  offers services in:
-precision fabrication & machining,
-reverse engineering, and
-repair & manufacture of rotating equipment components.
SPECIALISTS
In the manufacture and repair of rotating  equipment  components like the full range of hydro dynamic bearings, oil &  air seals, hydrogen seals, deflectors, and oil baffles to name a  few. We are capable of manufacturing non-standard parts as per customer requirements for generators, turbines, motors, pumps, compressors and gearboxes. We can also supply all kinds of spares required for gas and steam turbine maintenance.
BEARINGS
MANUFACTURE & REPAIR
There are three key requirements in manufacturing a  reliable bearing system:
-capability in metallurgical casting technology,
-knowledge of tribology and metal systems, and
-the ability to control hydrodynamic oil films.
Centrifugal casting is recognized as the best technique to line bearings with white metal. This is aided by ensuring a thorough bonding process by fully inserting the bearing in pure tin before the casting process. Depending on the type, all bearings are manufactured and repaired using centrifugal casting with our very own spin casting machine.
ROTATING EQUIPMENTS
MANUFACTURE & REPAIR
SHAHEEN provides services to both – End users and  Original Rotating Equipment Manufacturers
CAPABILITIES
We can manufacture and repair a  wide variety of components and  parts for:
-Turbines,
-Gearboxes,
-Generators,
-Fans,
-Motors,
-Compressors,
-Pumps, and
-Diesel Engines.
COMPONENTS WE EXCEL AT
An example of the components we can deliver are:
– Journal bearings (Sleeve)
– Thrust bearings,
– Combined Journal & Thrust Bearings,
– Thrust Pads,
– Journal Pads,
– Generator end Caps,
– Oil Deflectors,
– Crosshead Slides,
– Hydrogen Seals,
– Seal Rings, and
– Oil Seals to Name a few.
MANUFACTURED COMPONENTS
HS Seals for Gear Boxes
Pad Seated Bearings with End Seals
Motor Bearings
Floating Seals
Journal Pads for Vertical Bearings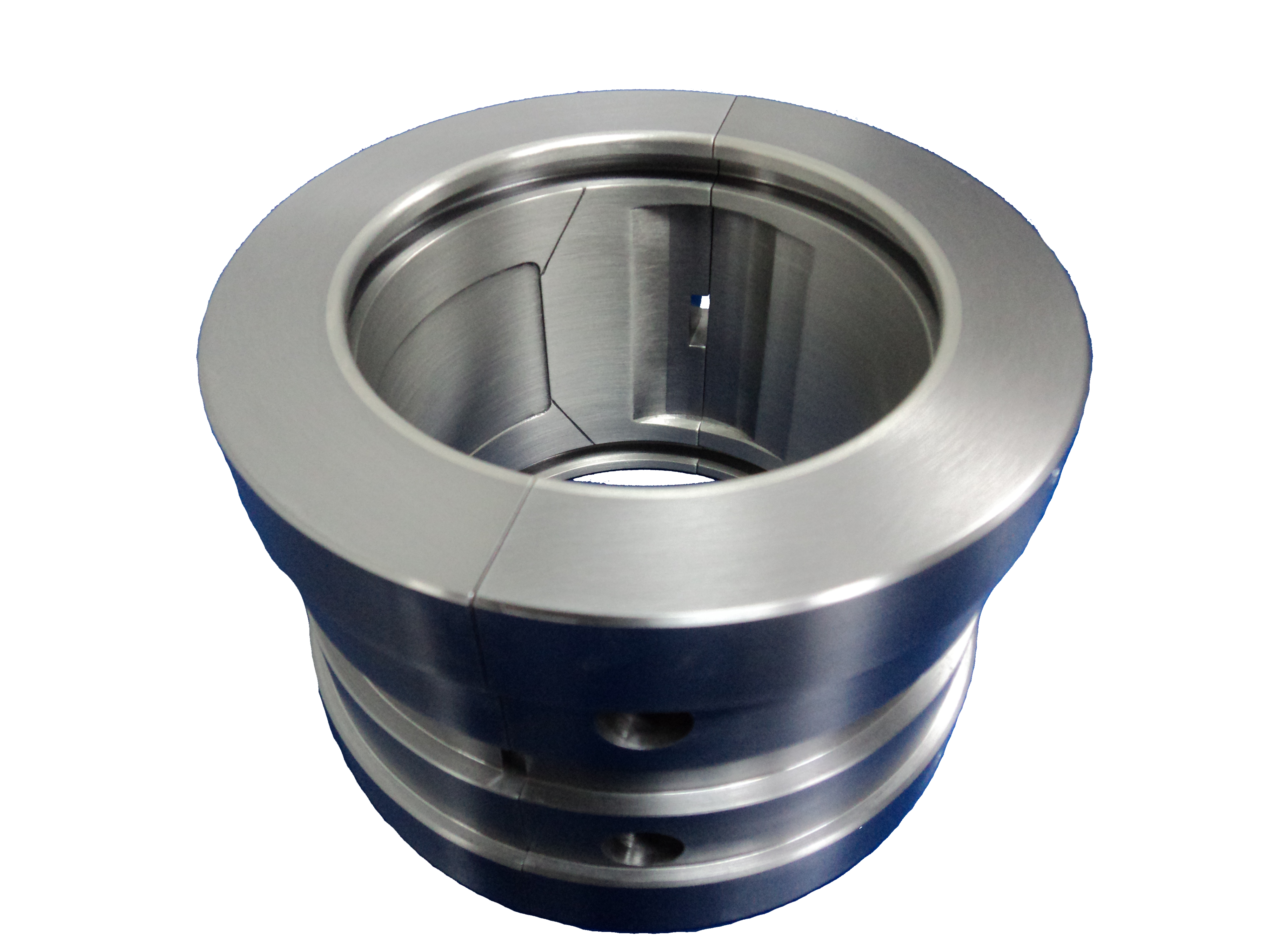 Pressure Dam Bearings
Tilting Pad Journal Bearings
Thrust Bearing Assembly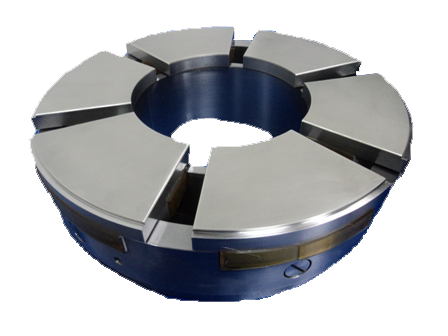 Turbine Loaded Thrust Bearings
REPAIRED COMPONENTS
Lube Oil Pump Bearings
Unloaded Thrust Bearings for Turbines
Tilting Pad Journal Bearings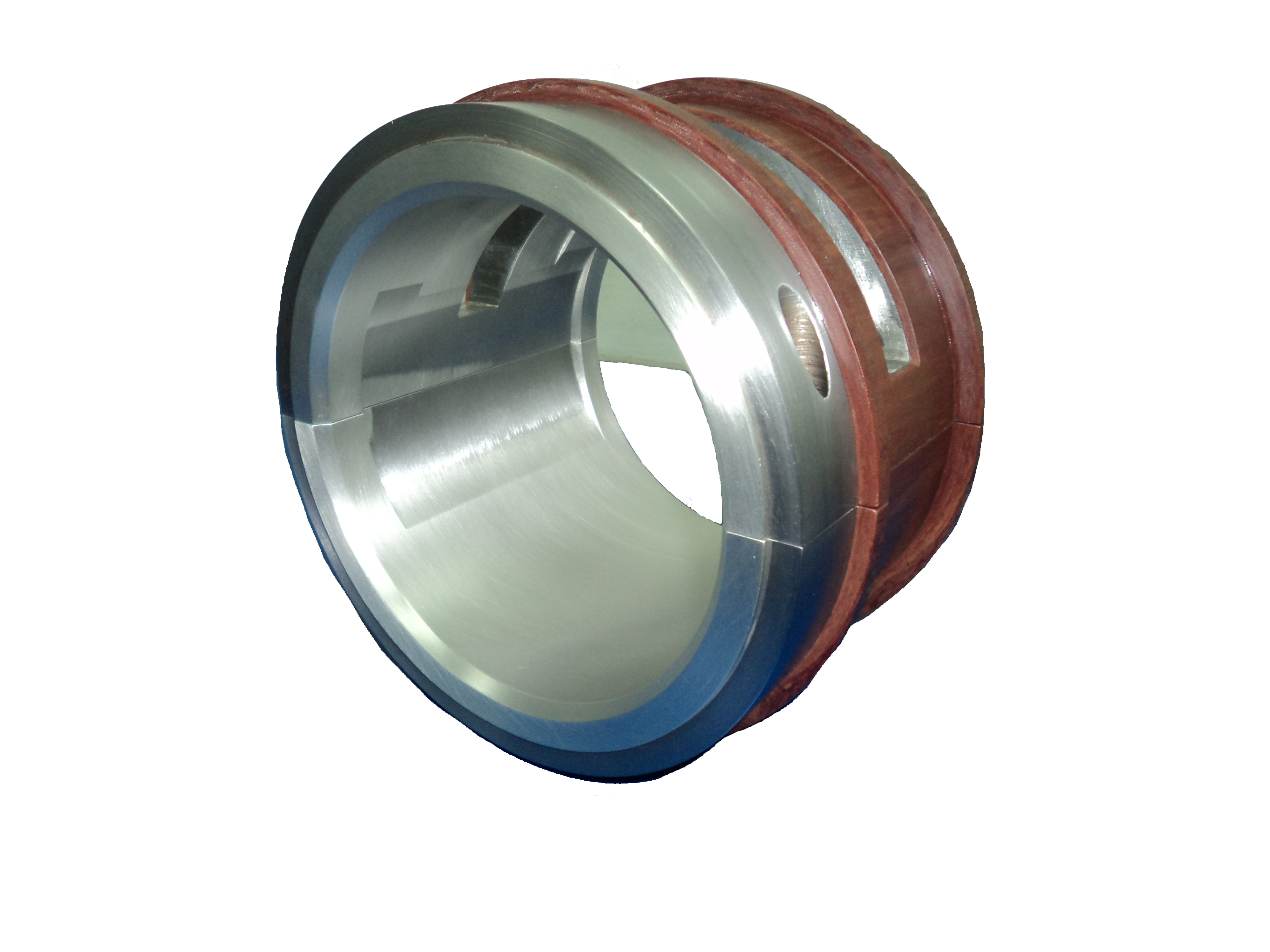 Insulated Motor Bearings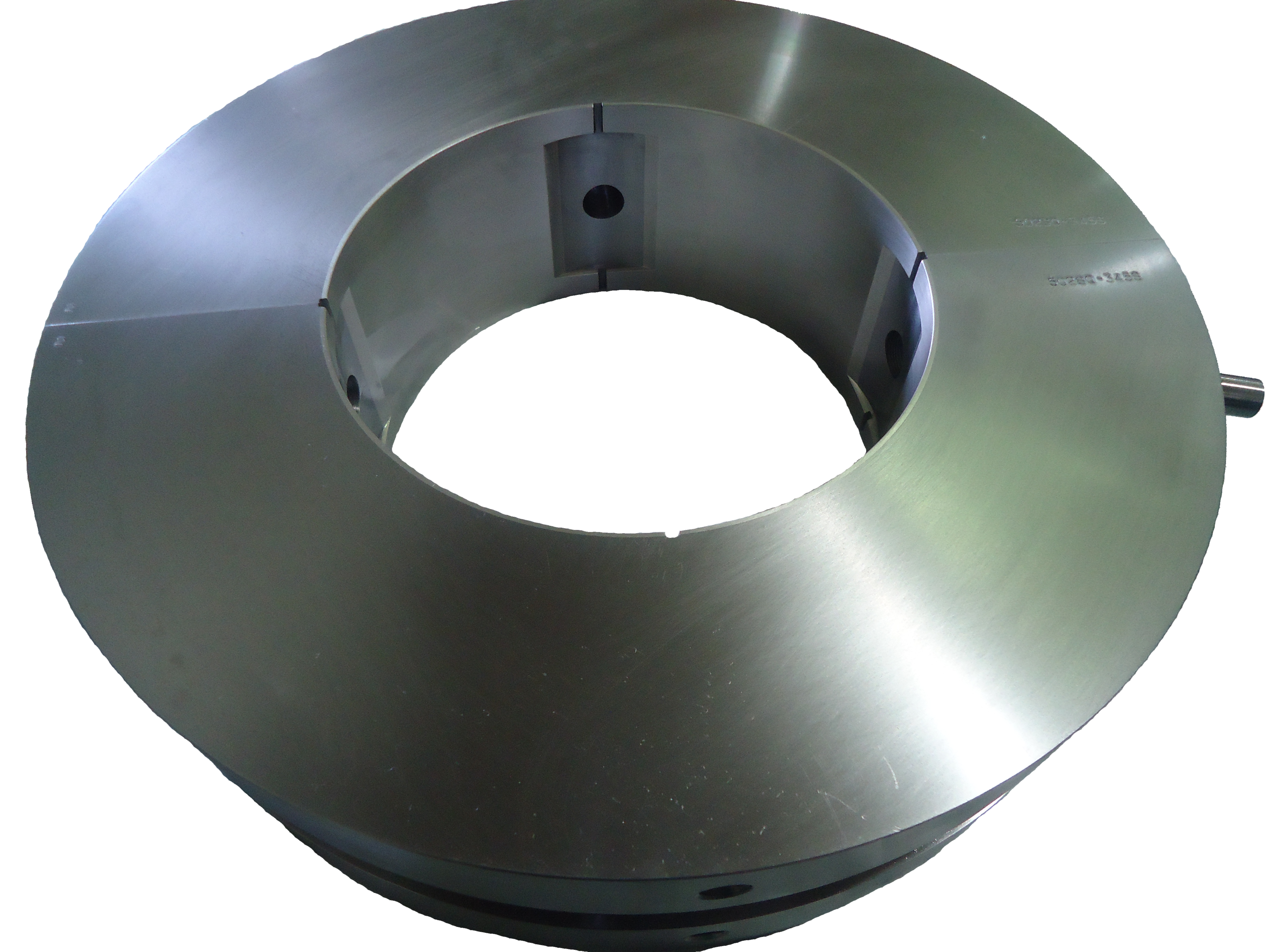 Gear Box Bearings – 4 Lobe
Vertical Bearing Thrust Pads
REVERSE ENGINEERING
For Manufacture & Repair
SHAHEEN is able to re-engineer replacements for small and large components. These parts can be manufactured or repaired as an exact duplicate or even modified for improved performance characteristics based on client requirements.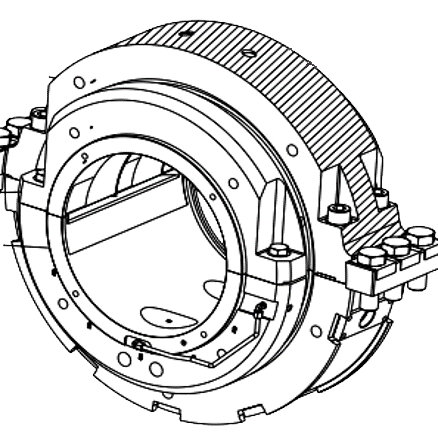 QUALITY  CONTROL
Quality is never an accident; it is always the result of  high intention, sincere effort, intelligent direction, and  skillful execution; it represents the wise choice of many alternatives." – William A.
Quality Assurance and Quality Control Procedures
ISO 9001:2015
Incoming Job Inspection
Surface Finish Testing  Ultrasonic Inspection
Non-destructive testing (NDT)
Final Progress/Dispatch Testing/Delivery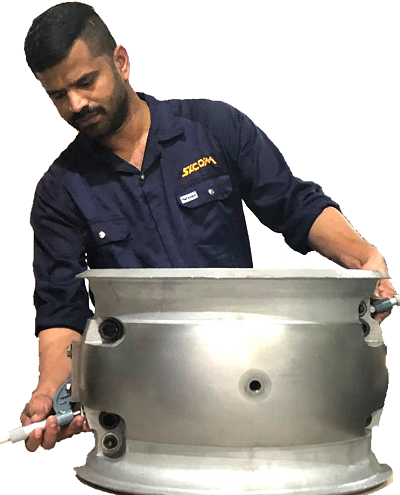 GOODS INWARD  INSPECTION
On receiving the components, a comprehensive dimensional and visual check of their original state is made.
An initial inspection report will then be forwarded outlining these facts and whether a good repair is feasible.
COMPONENT INSPECTION
All manufactured or repaired  components undergo visual, dimensional, ultrasonic and where requested dye penetrant inspections. Dimensions are checked to ensure that  every critical one is within tolerance given by the drawings.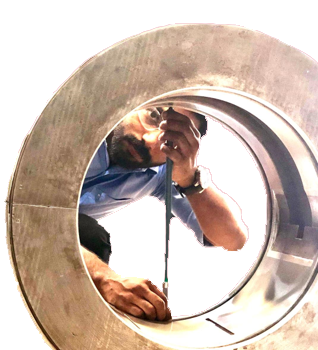 FINAL INSPECTION
Every white metal lined component is ultrasonically tested by our inspection department and issued with a certificate of bonding. All manufactured and repaired components are dimensionally inspected and certified.
PACKAGING FOR TRANSPORTATION & STORAGE
Every job is packed to ensure:
-safe transportation anywhere in the world,
-easy identification using the customer's reference number,
-placement into depot or site storage with no further preparation, and
-extreme resistance from degradation caused by external elements.